Mark Muir, Plant Manager
"
I have been employed with Solaris Paper for over six years. From when I started, until now, there has been a huge swing / focus onto employee satisfaction. The company is now going out of their way to optimize the employee experience. I can speak for myself by saying that there have always been opportunities for advancement, promotion or moving to a different position, if the individual is willing to put forth the effort. I can honestly say that I enjoy working here due to the challenges, work environment and people I work with.
---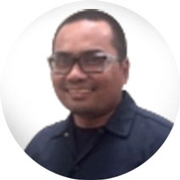 Kab Nom, Production Line Lead
"
I am going on my eighth year of employment with Solaris Paper and I'm proud to be a part of such a great company. It is amazing to see how far we have come and still see the amount of potential growth that we will continue to make. I started with Solaris Paper as a Core Machine Operator and am now running my own team. It's because of my team and the challenges that I encounter when working on the machines that makes Solaris Paper the employer of choice for me.